I am excited to announce that I have added another cookbook to my collection. This one is a little different though when it comes to recipes, the Meals in a Jar: Quick and Easy, Just-Add-Water, Homemade Recipes
is a collection of recipes for foods that you want to eat later!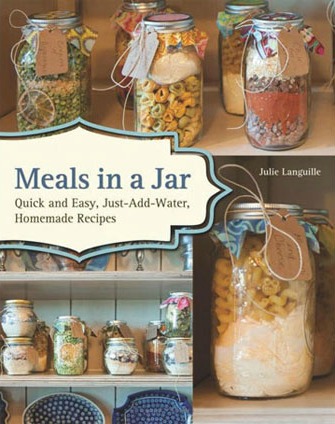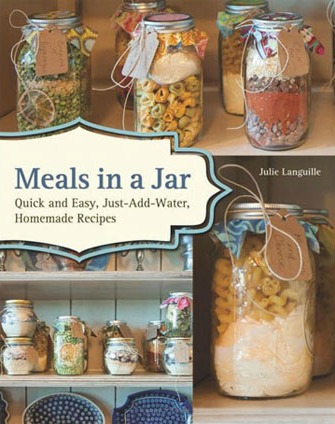 Although I enjoy cooking, there are times when I don't have time to plan out a meal from scratch. My two oldest know how to make box meals like macaroni & cheese, so I often keep these types of meals stocked in my pantry. I know have in my hands a book that has give me a lot of new ideas. Maybe even too many ideas.
I now want to make my own prepared meals, but not the ones I buy prepacked at the store. I want to make my own.
The Meals In A Jar is full of recipes for all sorts of easy ready-made meals. You will also find information on canning, dehydrating, equipments, ingredients and more. These meals are not only handy to have on hand when you are in a hurry to eat a meal, they also make for a great gifts too!
Here are some of the recipes in the book that I would like to make:
Pancake mix
Breakfast burritos
Broccoli Cheddar Soup
Chicken Noodle Soup
Macaroni and Cheese 4 Ways
Creamy Baked Pasta
Popovers
Cheddar Garlic Biscuits
Now these are just some that I want to make. There are too many to list. Right now you can score the Meals In A Jar book on Amazon on sale for only $10.82.
Disclosure – I received a copy of this book for review in exchange for this review. This post is not a paid post (but does contain affiliate links) and the opinions stated herein are 100% my own.