As I may have mentioned before, there are days when I don't have time to cook or don't feel in the mood to cook so I turn to my freezer for a meal that I can pop into the microwave. I can be picky about those frozen meals too, they have to taste GOOD coming out of that microwave.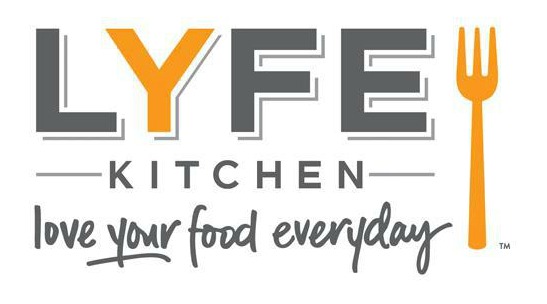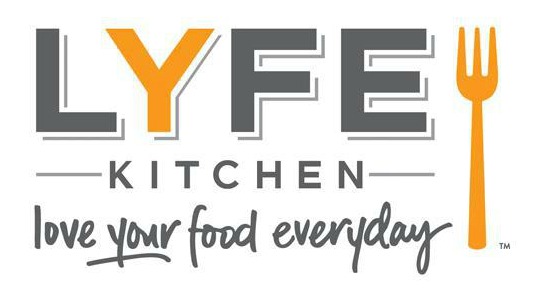 I have found a new frozen food product line that not only tastes good, it is actually good-for-you too! LYFE Kitchen is a lifestyle brand that provides "good for you" food.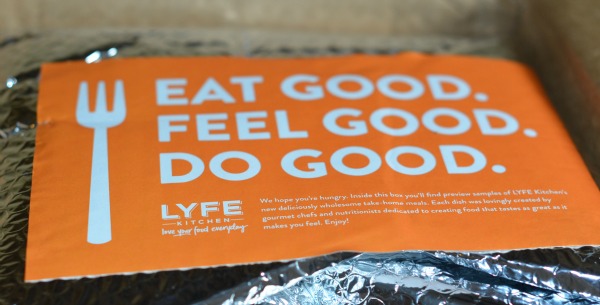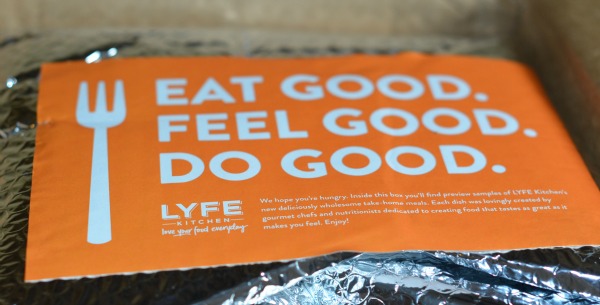 LYFE Kitchen started with a restaurant in the Palo Alto area in 2011 and has now launched a new ready-to-eat product line that I encourage you to try. The LYFE Kitchen dishes are packed with superfood ingredients that contain NO preservatives, antibiotics or hormones. These dishes are healthy portions that have ZERO trans fat that taste good and can make you feel good too!
I recently had the opportunity to try 4 different LYFE Kitchen meals below: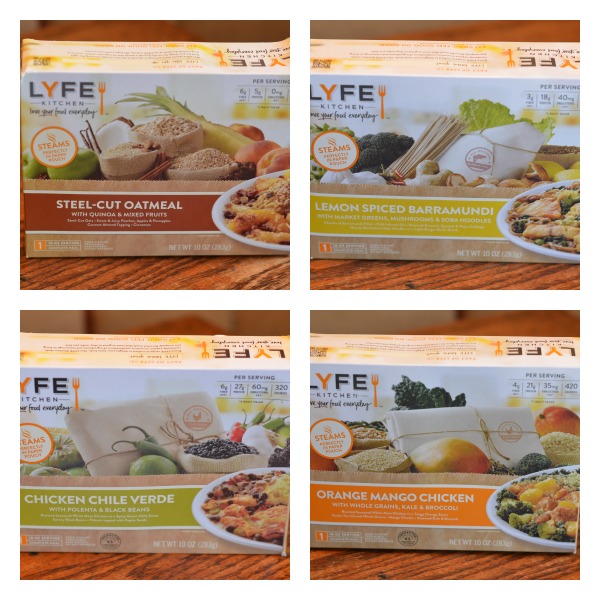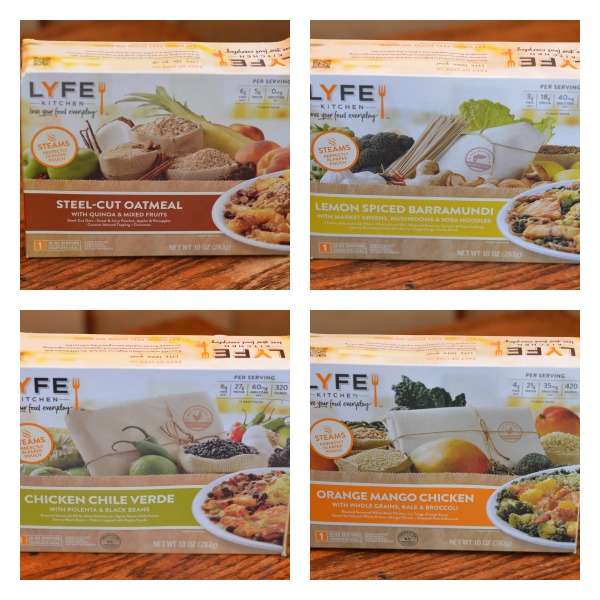 My daughter and I started the first night with the Chicken Chile Verde and the Orange Mango Chicken. I liked both of them equally, but my daughter said she preferred the Orange Mango Chicken. The Chicken Chile Verde includes roasted seasoned chicken breast in a spicy green chile sauce with black beans and Polenta topped with Pepita seeds. The Orange Mango Chicken includes roasted seasoned chicken breast in a tangy orange/mango Sauce with green tea infused whole grains and steamed kale and broccoli.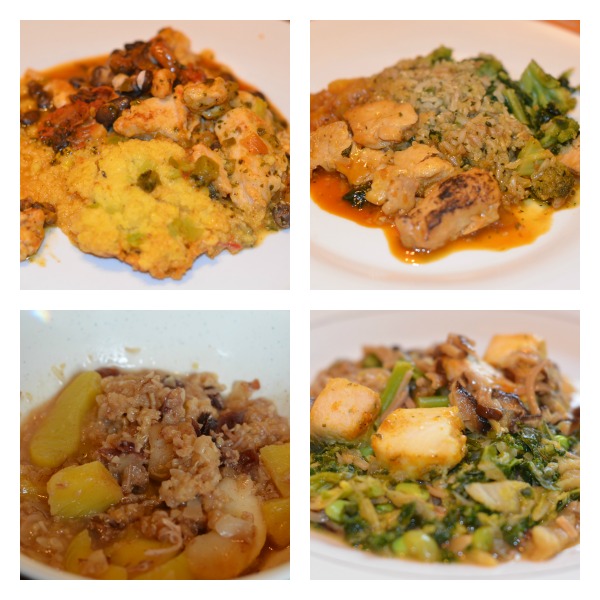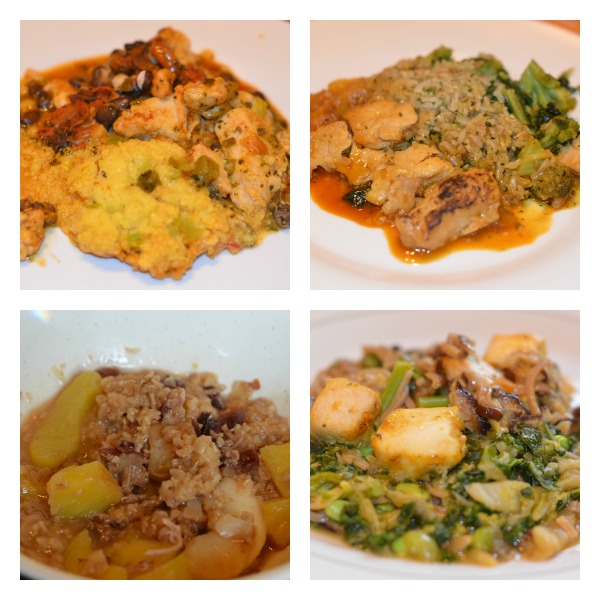 The next day I had the Steel-Cut Oatmeal for breakfast that included steel-cut oats with peaches, apples, pineapples with a coconut almond and cinnamon topping. YUM! Then for lunch I had to try the  Lemon Spiced Barramundi that includes chunks of Barramundi Fillet with chili infused oil, steamed broccoli, spinach, Napa cabbage and  Buckwheat Soba Noodles in a light ginger garlic broth. I don't usually eat frozen meals with seafood, but it was good.
I would definitely like to try these four dishes again as well as the other dishes from LYFE Kitchen. One thing I haven't mentioned yet is how you make these meals in the microwave. Instead of the traditional plastic or paper made cooking trays that I am accustomed to finding, I opened the box to find the dishes are frozen in paper cooking pouches.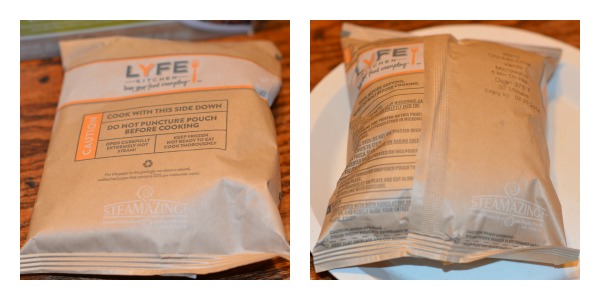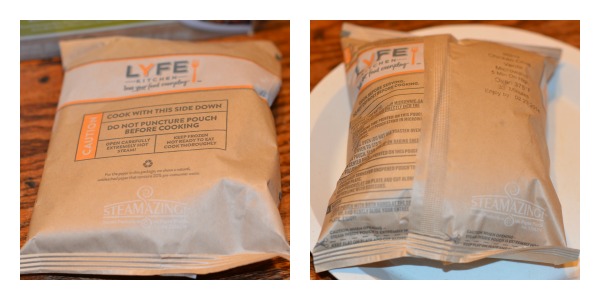 The paper cooking pouches are used to help the food retain its natural ingredients and flavors. I thought this was pretty neat! To see more pictures of these dishes, checkout my LYFE Kitchen Photo Album on Google+.
You can find out more about LYFE Kitchen at: http://www.lyfekitchen.com
Disclosure – I received LYFE Kitchen product samples of the product featured above to facilitate you with this review. This post is not a paid post and the opinions stated herein are 100% my own.