I have found a product that I think I might just have to keep as a staple in my pantry. This is something that might just win over on the peanut butter when I am making a sandwich because it is that good. And I LOVE peanut butter.  What I am thinking about right now is the Biscoff Spread by Lotus Bakeries. This stuff isn't just yummy, it is delicious.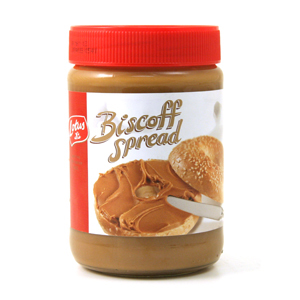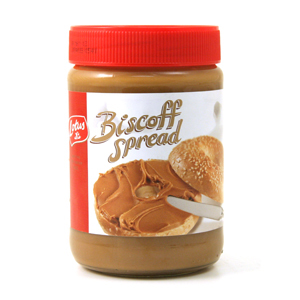 I think the Biscoff Spread is perfect with just a piece of bread or a bagel. I was thinking it might be a great to use in some of my dessert recipes too! If you have not tried it, it is a sweet creamy spread that is made with original Lotus Biscoff Cookies. My husband gave me funny looks when he first seen me eating it on a piece of bread. The next time I ate some, I made him a piece and he asked for another piece. I don't think I am sharing with the kids….
For those of you that have an allergy to peanuts, this might be perfect because it contains NO NUTS.
To find out more, visit: http://www.biscoff.com.
Disclosure – I received the products featured above to facilitate you with this review .This post is not a paid post and the opinions stated herein are 100% my own.