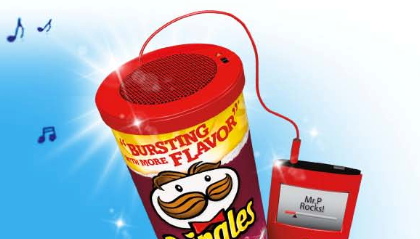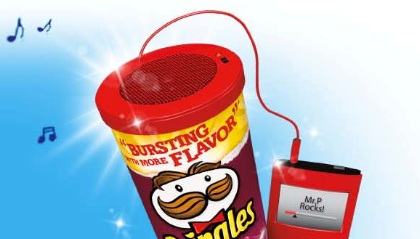 When it comes to chips, I don't think any of us at my house will turn down a can of Pringles. There is just something about these chips that you can't just eat one. For those of you that are a fan of Pringles like me and like to listen to music, be sure to save your UPC codes to redeem for something really cool!
When you buy any four Super Stack Pringles Cans (32 count), you can fill out a mail-in-rebate online to get a FREE Pringles Speaker by mail. This is a unique, battery-operated portable Pringles Speaker that has been designed to fit onto the top of any empty Pringles can. Plug the speaker into any MP3 player or similar device to start listening to your tunes, creating your own "Pringles Speaker Can".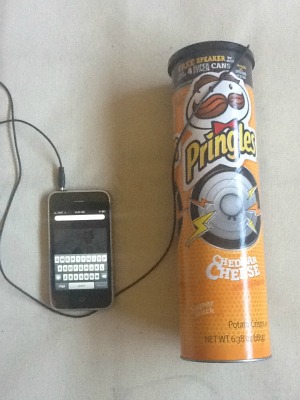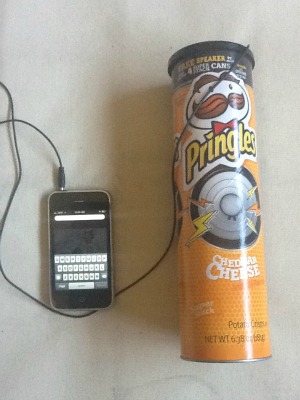 My Pringles Speaker Can makes a great speaker for my iPhone.
This offer is available now and expires on October 31, 2012. To download your redemption form, visit: www.Pringles.com/current-promotions