I received product samples to facilitate this post. I did not receive any monetary compensation and the thoughts and opinions stated herein are 100% my own.
One of my FAVORITE foods as a kid was Kraft's Macaroni & Cheese. Anytime I would go over to my grandparents for the weekend, I knew I could count on at least a few of the blue Kraft boxes in the pantry just waiting for me. My Nana had me hooked on the blue box and I would never let my mom buy any of the generic brands.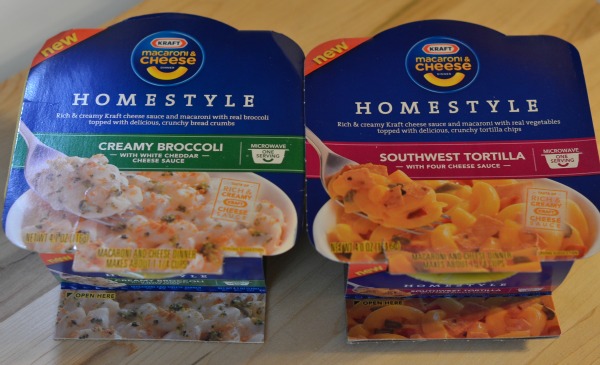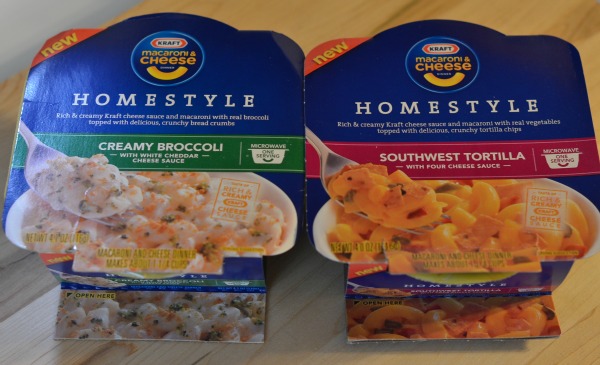 Now Kraft has come out with yet another product that I like, their NEW Homestyle line. A line of Kraft Macaroni and Cheese products that you can make in your microwave that taste great and available in one serving containers. These come in real handy when I want pasta, but don't want to turn on the stove and heat up the house.
The new Kraft Macaroni & Cheese Homestyle Bowls currently available in the following flavors:


I have tried the Southwest Tortilla, Creamy Broccoli and the White Cheddar and enjoyed all three of these flavors. I think the White Cheddar has been my favorite so far. Below you will find pictures of the Southwest Tortilla flavor I took while making it. This one contains a cheese sauce, macaroni with real vegetables and tortilla chips to add to the top.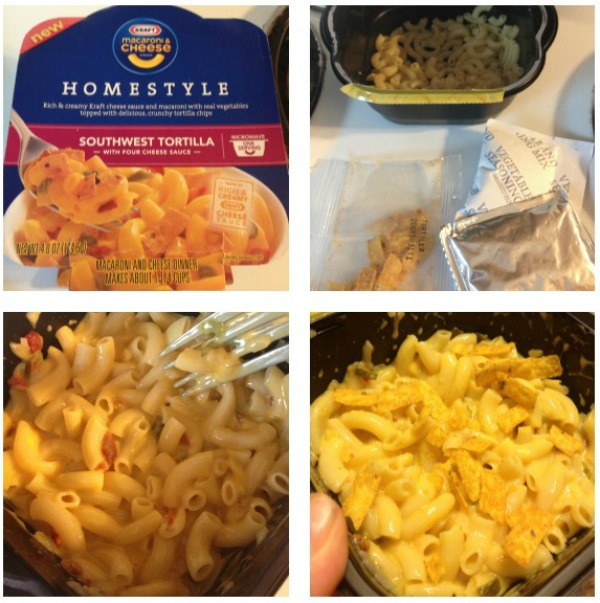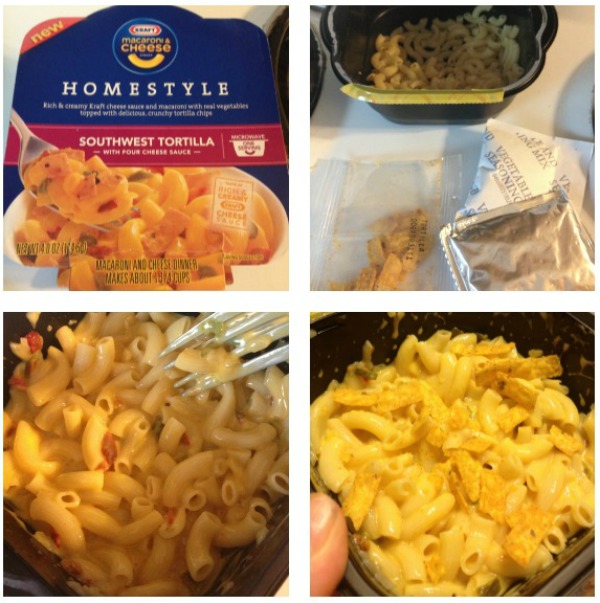 I like that these little meals are ready in 5 minutes or less. The Kraft Macaroni & Cheese Homestyle is also available in a larger 4 serving size as well if you want more than one serving.
Kraft Macaroni & Cheese was first introduced back in 1937 and has been has been making both moms and kids happy for over 75 years. Don't get me wrong, homemade macaroni and cheese is delicious but sometimes us moms don't have time to make everything from scratch and we have to rely on brands like Kraft to provide us with quick and easy dinner options.
To find out more about these Kraft products, please visit: http://www.youknowyouloveit.com or on Facebook at https://www.facebook.com/kraftmacaroniandcheese