I LOVE cookbooks. Even though most of my recipes I cook come from recipes I find online, I have an addiction to collecting cookbooks. I have a quite the variety of cookbooks in my collection, but my favorites are the ones with lots of big pictures that show me what the dish looks like if I follow the directions properly.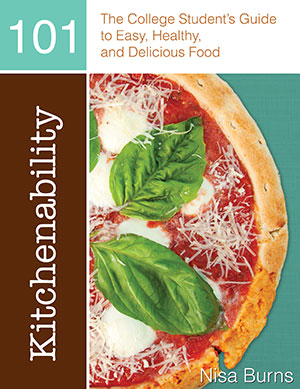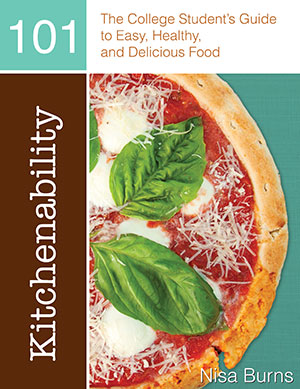 For those of you that like cookbooks with nice big pictures like I do, you might want to grab a copy of the Kitchenability 101: The College Student's Guide To Easy Healthy, and Delicious Food. This cookbook is geared towards high school and college kids, but would be great for anyone that likes to cook.  Not only do these recipes in this book sound delicious, they also look AMAZING.
In addition to the awesome recipes, Kitchenability 101 also offers shopping plans, supply lists budgeting tips, skills and recipes for cooking in college spaces that include dorm rooms, apartments and houses. The author's mission is to show college students how to become best friends with their kitchens in order to feed themselves for life, a process that Nisa Burns calls becoming "Kitchen-able".
Like I mentioned before, this book isn't just for those in college. I am pretty sure more than the college students would like some Nutella French Toast.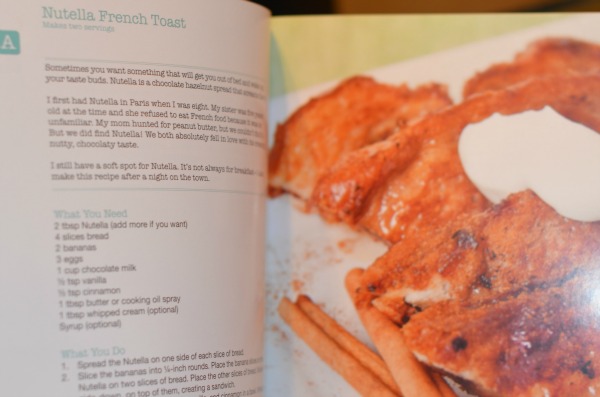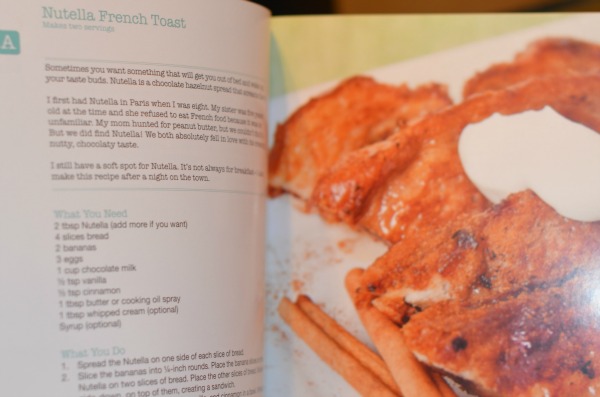 Or I am also pretty positive that more than just college students would like to try Nutella Peanut Butter Brownies.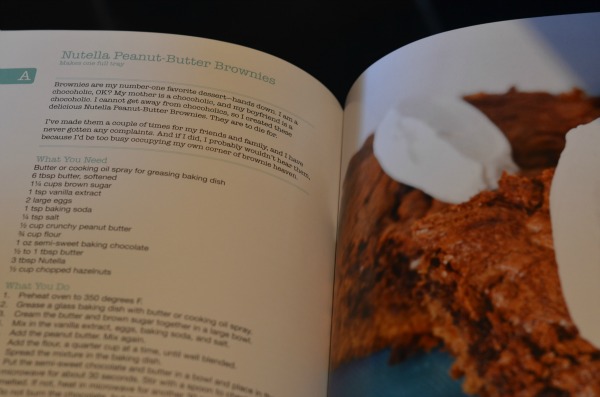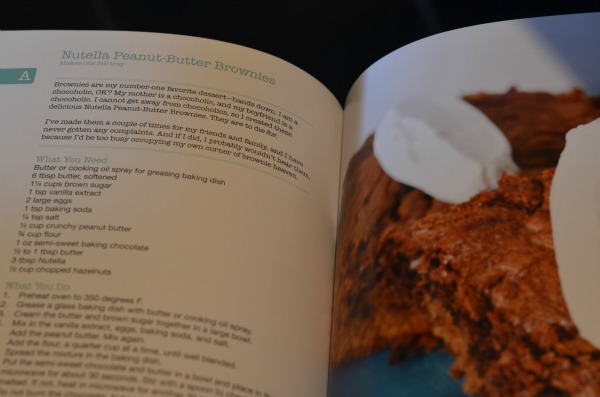 I know that I want to try most of the recipes in this cookbook! What is also neat about Kitchenability 101 is the QR codes on some of the pages that lead readers to the author's online video demos for some of her dishes.
Find out more about this cookbook, the author and find some mouth watering recipes at: www.kitchenability.com.
You can also find Kitchenability 101 on Facebook for more recipe ideas.
Disclosure – I received a copy of this book above to facilitate you with this review .This post is not a paid post but does contain affiliate links. The opinions that are stated herein are 100% my own.