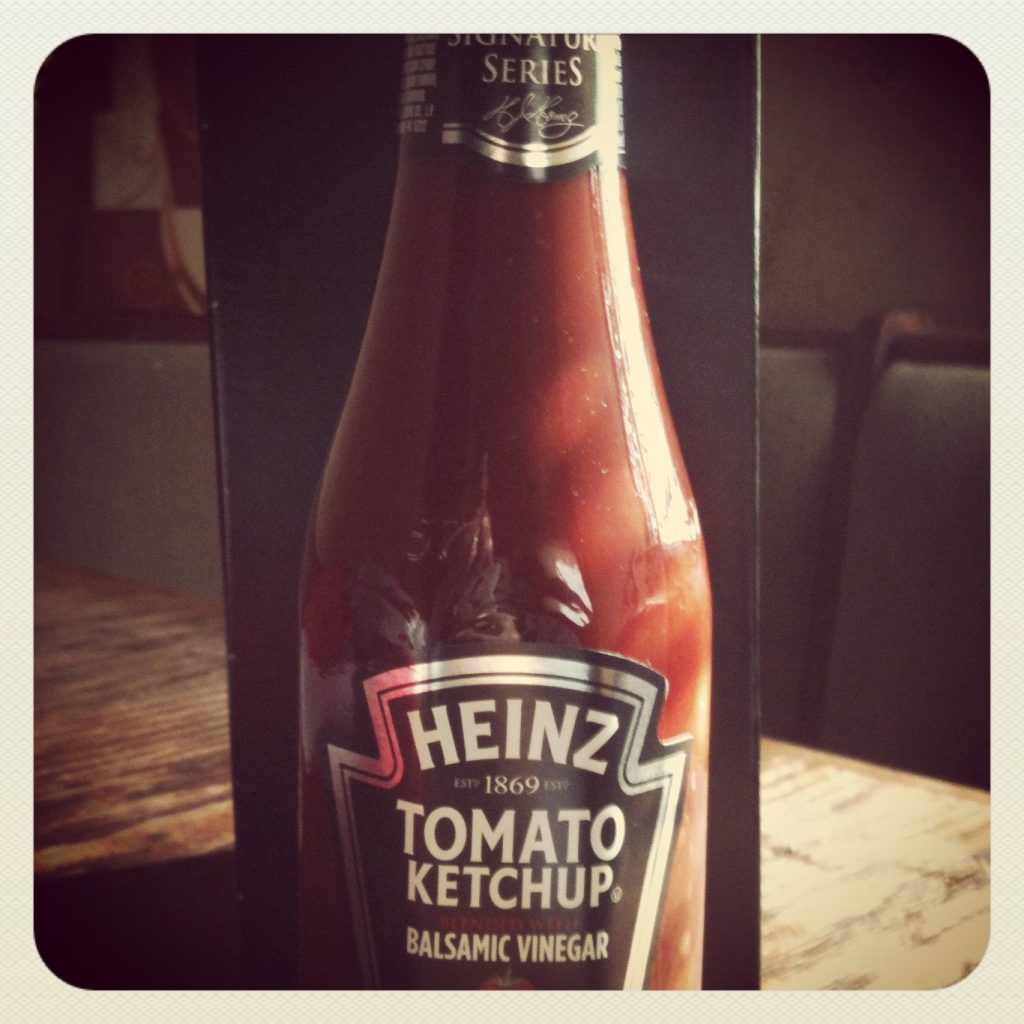 If you are a fan of ketchup like me, you might just want to try the Heinz Balsamic Vinegar Tomato Ketchup. This ketchup is a sophisticated twist on the classic Heinz Ketchup recipe. This product happens to be the first new flavor from Heinz Ketchup in almost a decade.
This new Heinz Ketchup has been blended with a variety of traditional Heinz tomatoes, it's special blend of spices PLUS a tangy balsamic vinegar instead of the traditional distilled white vinegar to give it a richer and deeper flavor. I happen to LOVE tangy flavors and I think that the Heinz Balsamic Vinegar Ketchup has great flavor and goes great on my cheeseburger and fries.
The Heinz Ketchup Blended with Balsamic Vinegar is available at select retailers nationwide (Walmart, Target, Kroger, etc) and is available in a classic 14-ounce glass bottle with a silver cap and a sleek black and silver label. The suggest retail price is $2.49 per bottle!
To find out more info, visit: www.heinzketchup.com
Disclosure – I received the product featured above to facilitate you with this review .This post is not a paid post and the opinions stated herein are 100% my own.