Disclosure – I received a copy of this book to facilitate you with this review .This post is not a paid post but does contain affiliate links. The opinions that are stated herein are 100% my own.
I love eating out at my favorite restaurants but it can get very EXPENSIVE when you have a large family. I have found over the years that it is usually cheaper to make the meal at home rather than take the family out to eat and pay someone else to make it. This is where COPYKAT recipes come in very handy.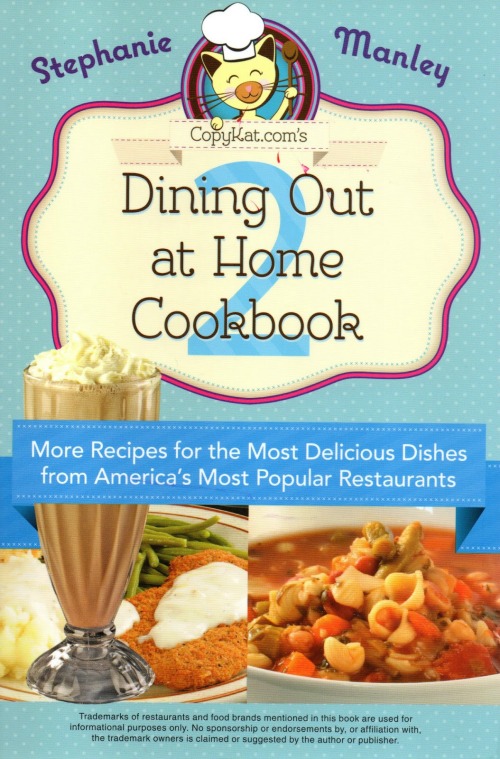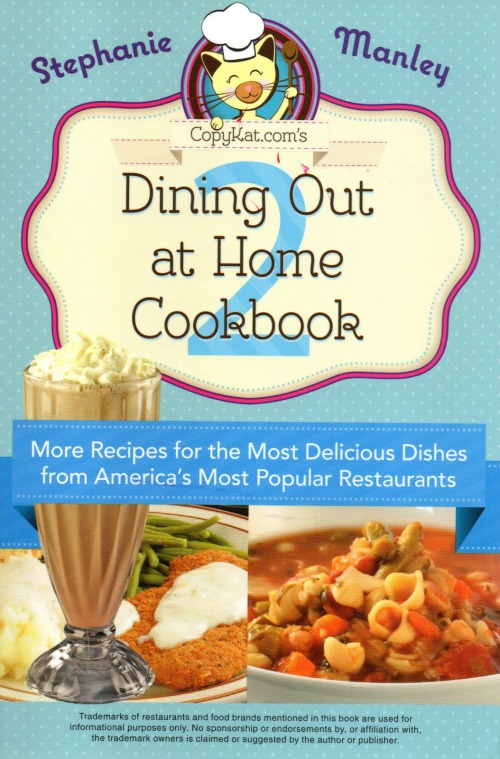 In the past I have looked online for copykat recipes for dishes I really liked. For instance a sweet corn bread that I happen to LOVE from one of my favorite Mexican restaurants.Now I have a cookbook full of new recipes to try. I have a copy of CopyKat.com's Dining Out At Home Cookbook 2. This cookbook has over 200 recipes from dishes, drinks and other goodies from popular restaurants and brands.
I really love this book because there are a TON of recipes that I want to try. Here are some of the top of my list that I plan on making one of these days…
Olive Garden's Grill Chicken Flatbread
Red Lobster's Buffalo Chicken Bites
Panda Express's Firecracker Chicken Breast, Broccoli Beef and Honey Walnut Chicken
Panera Bread's Macaroni and Chese
Cold Stone's Cake Batter Ice Cream
Starbuck's Pumpkin Bread
Hostess's Ding Dongs
These are just some of the recipes I want to try. I am really thinking now I need the first edition of this book to add to my recipe collection too!
The only downfall to this cookbook is there is no pictures of the recipes. For this type of recipe book though, you don't really need a picture if you know what it already looks like and like how it tastes.
Right now Copykat.com's Dining Out At Home Cookbook 2
is on SALE for only $11.36.