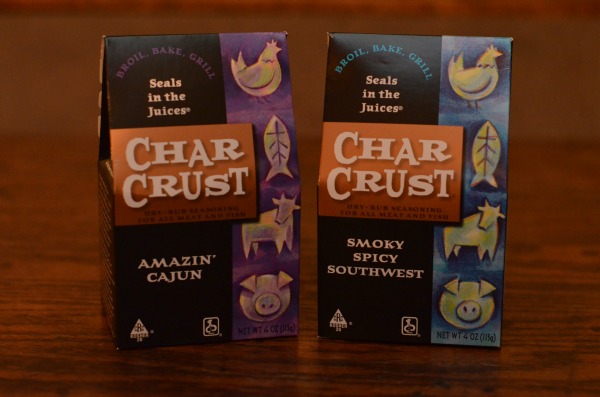 If you were to ask my family what meat I cook the most in my kitchen, they would most likely say chicken. I use chicken in our meals at least 2 to 3 times a week, if not more. There are so many different meals that my family likes that include chicken and I am always looking for more recipes to try as well as different condiments and seasonings to give us some new flavors!
Last night I wanted chicken on the grill and I wanted to try out the Char Crust dry rub seasonings that I received to review. So I defrosted some boneless chicken breasts and used some of the Char Crust Amazin' Cajun Dry Rub Seasoning on my chicken. I let it sit on the chicken about an hour before the hubby put it on the grill.
The instructions on the package suggests to drizzle some oil on your meat with the seasoning, so I added a little olive oil while it was marinating.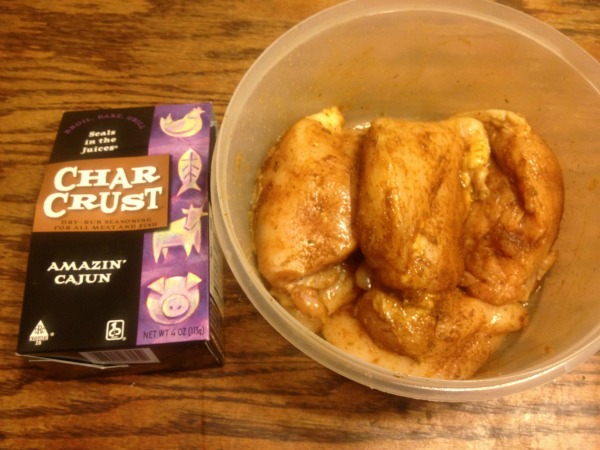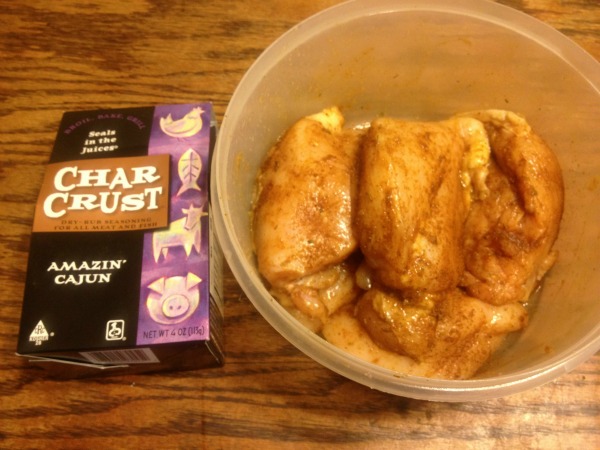 (Picture taken with my iPhone)
Once the chicken was placed on the grill I was excited to see how it was going to come out. I usually don't use a dry rub when it comes to marinating my meat. I usually use something like a BBQ sauce and some my favorite seasonings for my marinades.
The Char Crust Amazin Cajun is Spicy… sweet… seductive. Just like Louisiana herself. Enjoy our jazzy blend of piquant cayenne pepper, onion, garlic, oregano, and a melange of other Mardi Gras flavors. Bring the sublime heat of New Orleans to catfish, chicken, or shrimp, and let yourself be seduced.
Take a peek at my meat on the grill!
Can you say YUMMY!
Once it was done I couldn't wait to try it.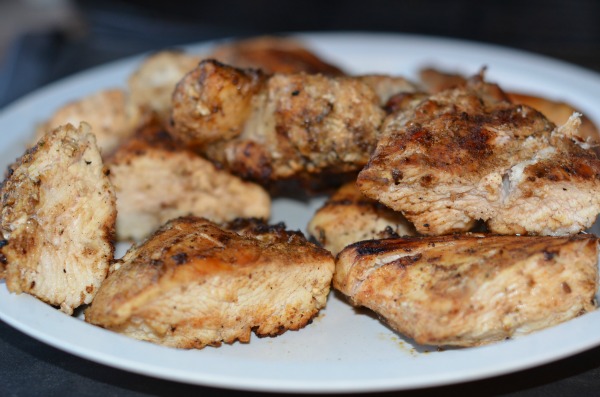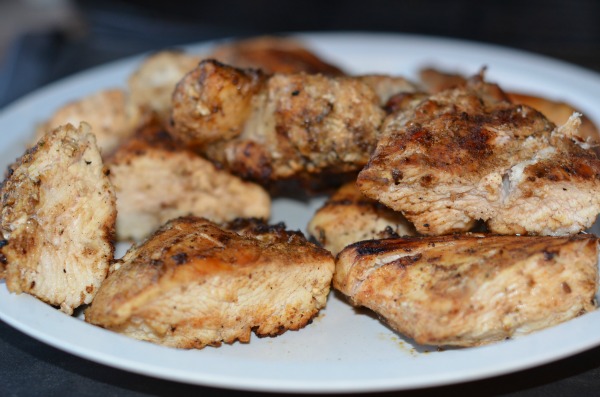 At the dinner table, my husband said the meat tasted better this way than how we normally cook it. I thought the meat came out delicious and I can't wait to try the other Char Crust flavors.
Right now the Char Crust is available in 10 different flavors. I also read that these seasonings are also great on vegetables which I plan on trying next. View more pictures that I took on my Char Crust Dry Rub Seasonings Photo Album on Google+.
To find out more, visit: www.charcrust.com.
Now time for my Char Crust Dry Seasonings Giveaway


One of my LUCKY winners will receive a kit of 3 packages (Original Hickory Grilled, Roasted Garlic Peppercorn, Ginger Teriyaki) so they can see how YUMMY it is too!
To enter my giveaway, please use the rafflecopter below:
Good Luck!
Disclosure – I received the products featured above to facilitate you with this review .This post is not a paid post and the opinions stated herein are 100% my own.