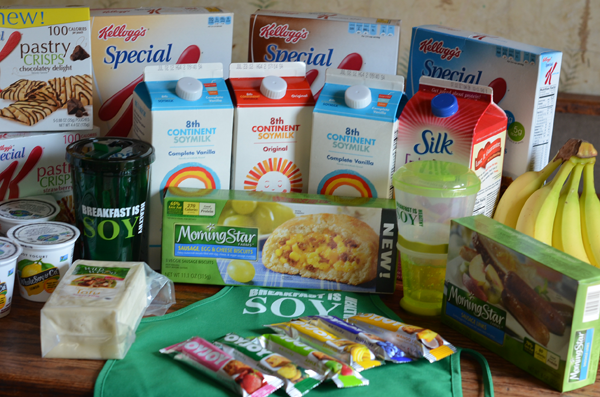 Sometimes in the mornings when the kids are getting ready for school, they will hurry and grab something that might not always be the healthiest option. I know that breakfast is the most important meal of the day, so I buy different cereals, granola bars and other breakfast bar ideas to normally give them a variety to choose from. Sometimes you are in the mood for something sweet and sometimes your not.
This month I was asked to do a soy healthy breakfast challenge. This morning I had a little Brunch Soyree and had a variety of different soy and other healthy breakfast options to choose from that I normally don't buy. This morning I served some Kellogg's Special K Protein Plus cereal with a variety of 8th Continent Soy Milk, some Soy Joy Bars, Soy Yogurt, Veggie Sausage and Veggie Sausage, Egg and Cheese Biscuits. I even made SOY smoothies today!
Out of all the healthy options I had available, here is my family's FAVORITE..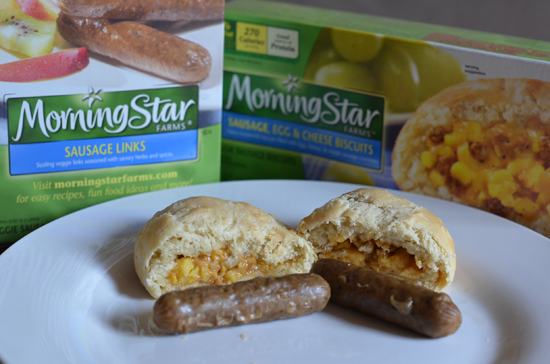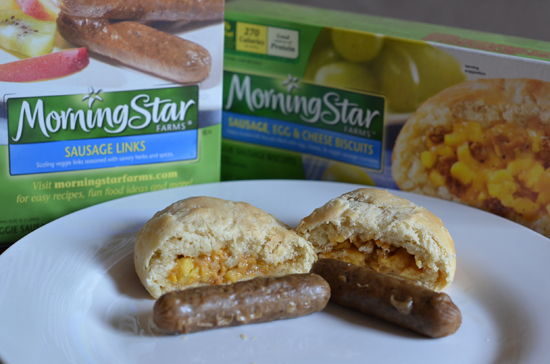 We LOVE the MorningStar Farms Sausage Links and the MorningStar Farms Veggie Sausage Egg & Cheese Biscuits. My youngest two children can be my pickiest, so I forgot to mention to them that it wasn't pork sausage that they were eating, that it was veggie sausage. Since they were enjoying the breakfast options, there was no reason let their minds wander. I thought they tasted pretty good considering they were "veggie sausage", something I had never tried before. Now that I see the kids like them, I will be buying these when I go grocery shopping and also plan on trying more of the MorningStar Farms Veggie products.
This month I learned that studies show that a breakfast high in protein, including protein from soy can help increase fullness and also decrease appetite better than a lower protein breakfast. I also learned that soy protein is a complete source of protein that can help children meet their daily protein intake needs to help support their growth and development.
Special K has a yummy Special K Protein Plus cereal that you might be interested in trying. This lightly sweetened wheat, SOY and rice flakes cereal has 10 grams of protein and 5 grams of fiber per serving. I like my cereal with skim milk with some sliced bananas!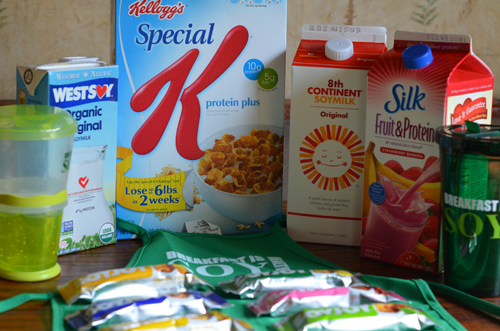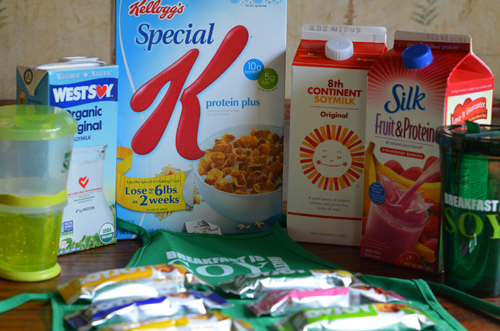 Since we love smoothies, I thought it would be fun to make some yummy soy smoothies. I used some of the 8th Continent Soymilk in Complete Vanilla Flavor, some strawberries, a banana and some crushed ice. I kept the soy smoothies healthy and didn't add any extra sugar like I would normally do. The 8th Continent Soymilk comes in 8 different flavors that makes it easy to get creative with making soy smoothies.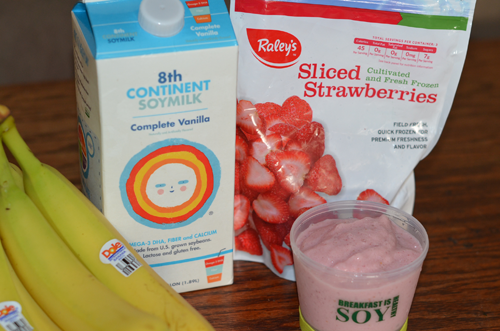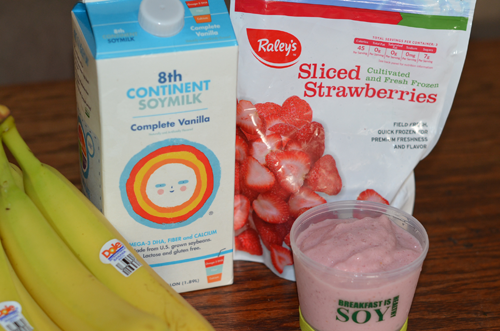 Below is my easy Strawberry-Banana Vanilla Soy Smoothies Recipe: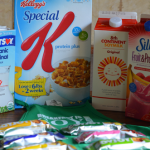 Strawberry-Banana Vanilla Soy Smoothies Recipe
Ingredients
1/2

cup

sliced strawberries

1

cup

crushed/chopped ice

1

banana - sliced

1

cup

8th Continent Soymilk

Complete Vanilla flavor
Instructions
Add all ingredients into a blender and blend until smooth.

Remove from blender, pour in a cup and enjoy!
Now time for my Brunch Soyree Giveaway

One of my lucky winners is going to receive a prize pack that includes the following prizes:
2 Free 8th Continent Soymilk coupons
12 oz on-the-go cereal bowl with freezer gel milk holder
Children's apron
16oz tumbler
To enter my giveaway, use the Rafflecopter below:
Disclosure – I received a prize pack to giveaway, a gift card and soyree goodies from Solae to provide you with this review. This post is not a paid post and the opinions stated herein are 100% my own