When it comes to food, I would have to say that I LOVE bacon. I don't eat bacon all the time but it is something that I could probably eat daily if I had to. When I used to think about bacon, I normally would think of other breakfast dishes like pancakes or biscuits and gravy. Then last year I made my first bacon wrapped meatloaf and I have learned that bacon can be delicious in more than just my breakfasts.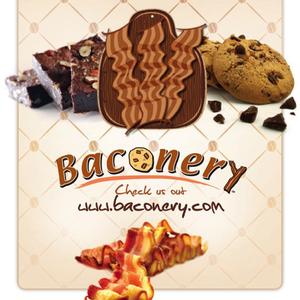 Last year at the California State Fair I seen chocolate covered bacon for the first time. I admit I was curious and wanted to try it, but didn't get brave enough to walk up to the food stand to buy one. As the months have went by I have thought about that chocolate covered bacon and what I might have missed since I didn't try it.
Well just this past month I have tried some sweet treats that have included BACON from Baconery. I didn't get to try chocolate covered bacon like I originally wanted, but something probably almost as good or even better. This month I have had the opportunity to try some of the Bacon Brownies from Baconery. The bacon in these brownies give it the perfect sweet and salty flavor that I like.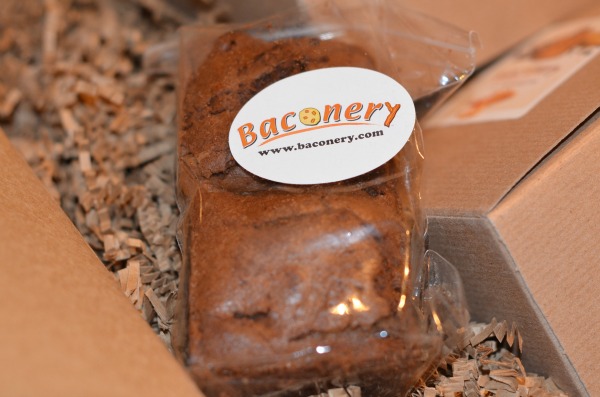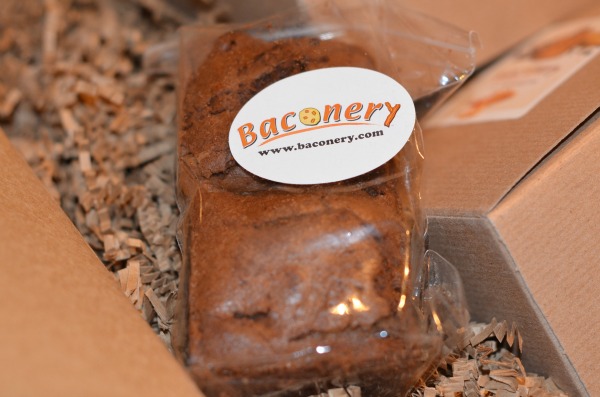 I was nice with my Bacon Brownies and shared them with my 8 year old daughter that loved them too! I didn't just try some of the Baconery Bacon Brownies, I also tried a couple different kinds of cookies that have bacon in them too!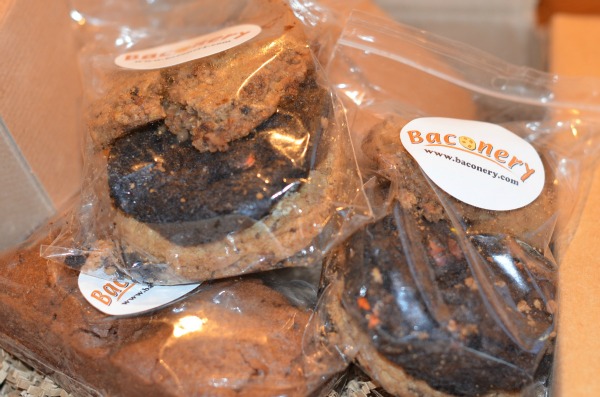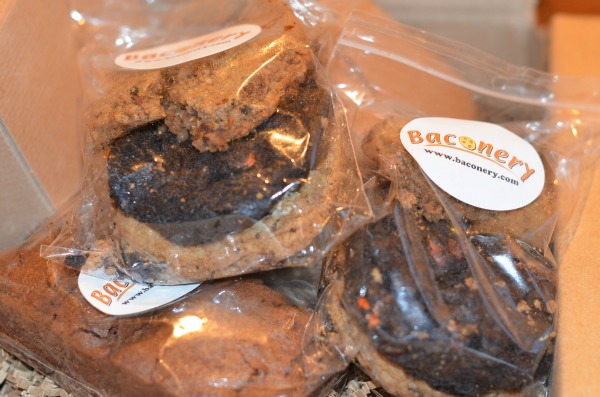 I really enjoyed the brownies and the cookies that we received to review. After tasting these sweet and salty desserts, I think I might just have to attempt to make my own at home. If you like bacon and you like dessert, I would recommend trying one of the bacon treats at Baconery too!
Baconery also has other products that include:
Chocolate Bacon
Bacon Marshmallow Bars
Bacon Pies
Bacon treats for your doggies!
I still want to try the chocolate covered bacon!
To find out more about Baconery, visit: www.baconery.com
Disclosure – I received the products featured above to facilitate you with this review .This post is not a paid post and the opinions stated herein are 100% my own.