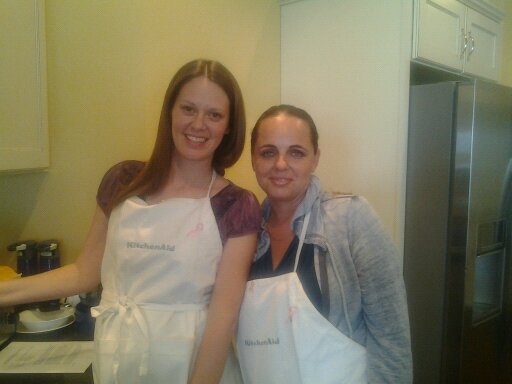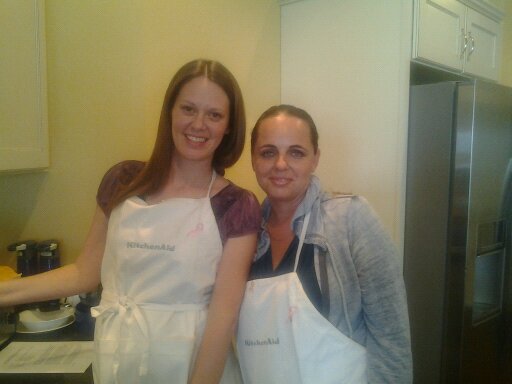 Last month I had the opportunity to meet one of my favorite fellow mommy bloggers on my Whirlpool trip, Crystal from Simply Being Mommy.
Not only do we share a common interest in blogging, we both love to cook too! Here is a picture of us in the kitchen at the Whirlpool Real Whirled House putting our cooking skills in use.
Don't we look cute in our KitchenAid aprons?