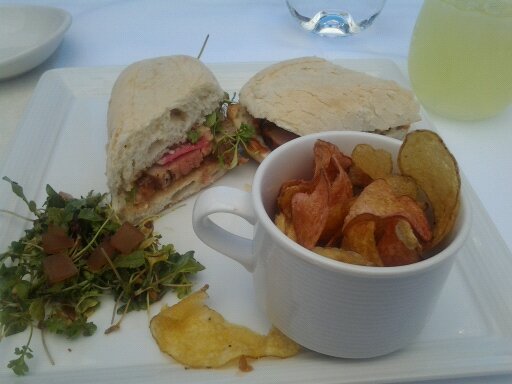 My lunch on the roof of the World Of Whirlpool in Chicago last month!
Marinated & Roasted Cold Beef Sandwich
House-made Fingerling Potato Chips
Frisee Salad with a Bacon Jam Vinaigrette
Cold lemonade
It was delicious and so was dessert. I will have to post next week with a pic!