This is a partnered post. All thoughts expressed are my own. 
Very often we judge a product by its price. A high price is equal to high quality. And a very low priced item does not grab our attention because it is considered to be of very bad quality. Marketing professionals describe this attitude as 'perceived value'. It means that consumers judge a product's value based on their inner feeling because they have no idea about its true cost. A consumer just thinks that this item is worth or not worth a price charged and then decides whether to buy it or not. Marketing experts do their best to create such an image of a product that it would associate with good quality and high price.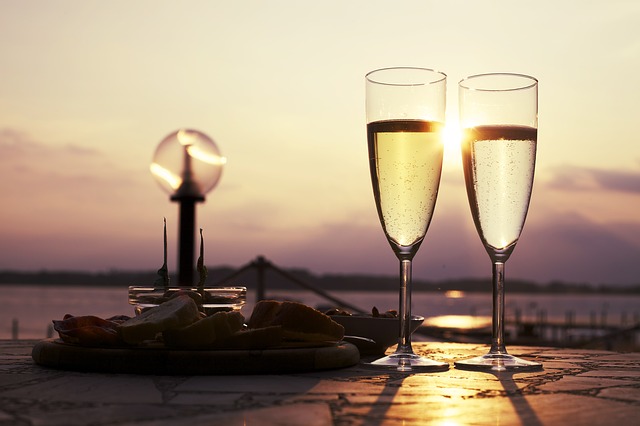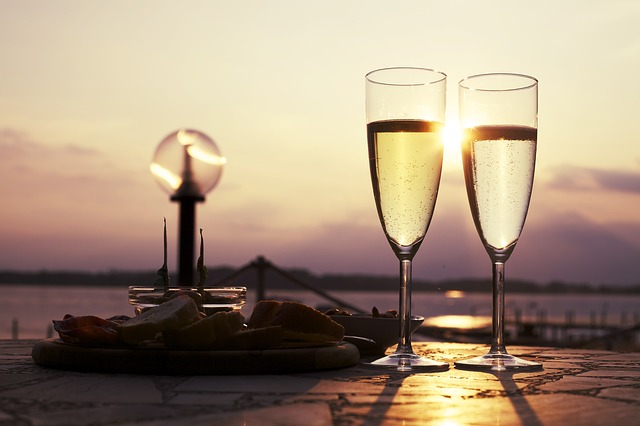 But, with a little insider know how, you can get to know how much a product is really worth. So next time you're planning a party, anniversary or wedding proposal (lucky you) don't immediately reach for the champagne – its Italian cousin is just as nice for half the price!
Both Champagne and Prosecco are sparkling wines. Both beverages are popular and have their fans. Both of them are made from grapes. However, the average price of Prosecco bottle is 12-14 USD, compared to a good bottle of Champagne which will set you back at least 40 USD. The gap in prices is significant. It may seem that the gap in taste and enjoyment is formidable, too. But let's not value the Italian sparkling wine based on our perception only.  Some facts about this fascinating but low-priced fizz will throw off the shackles of 'higher price means higher quality'.
One of the factors influencing the final price is the method of production. The Champagne method, or the traditional method, is labor intensive and time consuming. This is because the second fermentation takes place in every bottle which every few days should be shaken and turned manually. The Italian method (the Charmat method) does not involve so much labor expenditure. The same process occurs in steel tanks. The second fermentation is responsible for bubbles we like so much. This technical issue is the reason why Italian Prosecco is cheaper. But established perception plays a large part also. Champagne has gained a luxury status and exceptional reputation. Only sparkling wines produced at the vineyards of the Champagne region may bear the name of Champagne, and that gives it an exclusivity that adds to the price.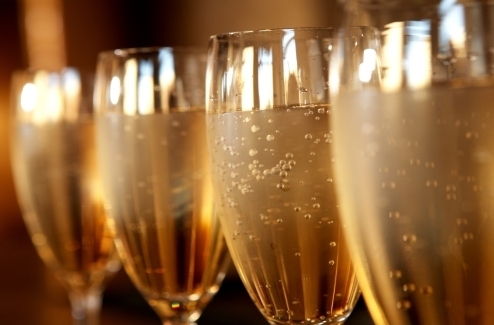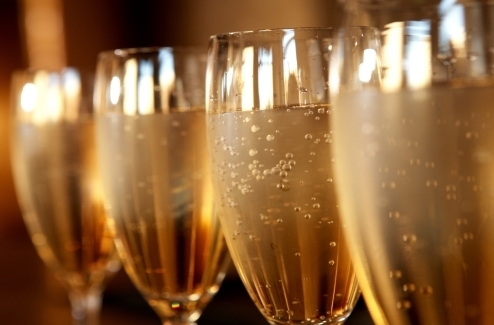 Prosecco is made from Glera grapes in Veneto region of Italy. It has recently joined the wine market and achieved big success according to increased sales – some sales show that it has even outsold champagne in some areas! Buy it young and do not age. Chill it before tasting and enjoy fruit and floral flavors. For sure, you'll see the true value of Prosecco. And notes of green apple, pear, melon and cream will make this taste unforgettable. Bubbles are not so sharp and light.
It is up to a customer whether 40-50 USD will ruin their budget or not.  Just in case, next time you go to the store to buy a sparkling wine, do not forget to pay attention to Prosecco. It may be Valdo Prosecco or any other type of Prosecco. Be sure they won't disappoint your expectations.