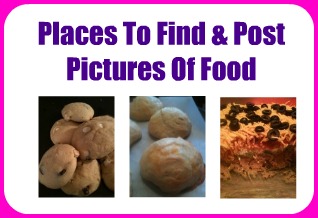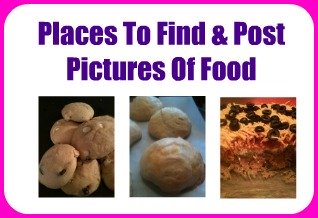 I LOVE looking at pictures of food. I actually find it amusing to use the Stumble Upon toolbar to find other food pages on the internet that I might want to bookmark. There are so many different recipe websites out there and ones that allow you to submit your pictures of food too! If you are a food blogger like me, you probably want more exposure to your food blog right? There are foodie sites that get thousands if not millions of hits that can help you get FREE traffic to your food blog. If you don't have a food blog but have a blog where you post recipes, this applies to you too!
So in a hunt for food websites that I can post some of my yummy pictures to, I thought I would share with you too! These food sites are also great to bookmark to browse when you are looking for something new to cook. Below is my list:
Each of the websites offers different types of things such as recipe sharing, reviews, etc. While each one is different, they all feature some FABULOUS pictures of FOOD!
Feel free to leave me a comment if you know of another food site that I did not mention in my list and I will add it.