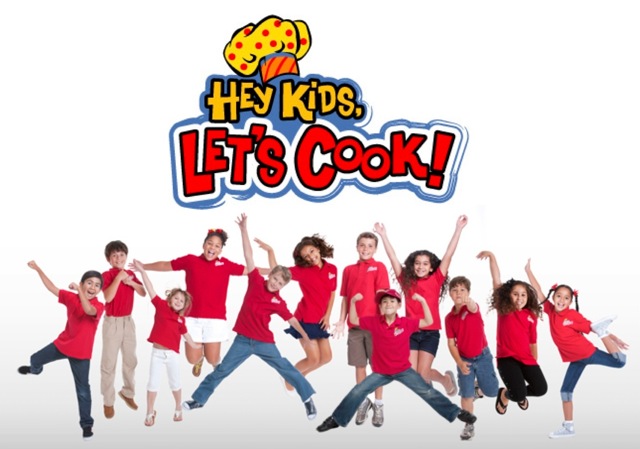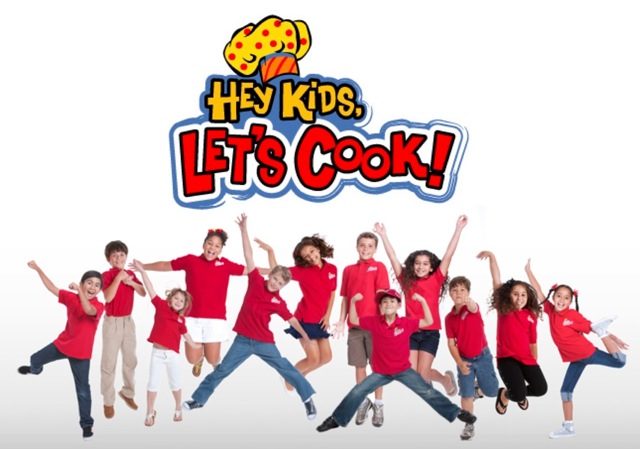 I love to cook and I think it may be rubbing off on my children. My two youngest have even told me they are going to be chefs when they grow up. I think it is great that they want to learn how to cook and make great food at a young age. What amazes me is all the other children out there that have an interest in cooking. Some of them might be able to cook even better than this mom herself.
For those with kids that are interested in food there is a children's TV series, Hey Kids, Let'sCook! that brings culinary tips and health eduction to viewers. This show is aired on PBS stations around the US featuring host Kathy Powers as her team of chef share creative recipes and fun-filled segments. What is neat about her Kathy's team is that they are only ages 6 to 13 and also that they show takes you to exciting parts of the country like The White House!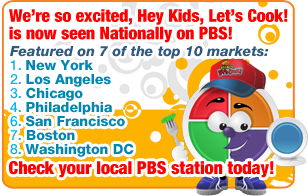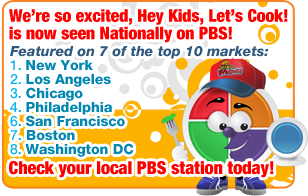 The award-winning Hey Kids, Let's Cook! helps children and teens develop valuable cooking skills, while demonstrating how to make easy, delicious recipes. With 3-D animations, field trips and comical clips, kids will be itchin' to get in the kitchen and try out everything they've learned!
You can view videos, recipes, fun facts and more by visiting: www.heykidsletscook.com.