This is a Sponsored post written by me on behalf of Whitney Farms for SocialSpark. All opinions are 100% mine.
Last year I got motivated and planted my own garden. I started with planting seeds, to transplanting them to bigger pots, to eventually planting them in my back yard. Once the seeds started sprouting and I seen results from my planting efforts, the excitement began. I would go out multiple times throughout the day to check on my veggies and see if anything new was appearing.
Check out my seedlings last year: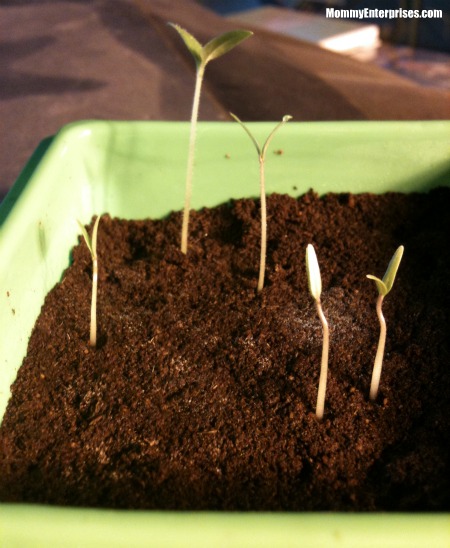 When I planted my veggies last year, I will admit that I used a cheap soil. I am frugal and bought some bags of soil that weren't too expensive. After transplanting,  I kept thinking that the next time I would attempt to grow my own garden, I would look for better soil. Maybe even organic soil.
I have been looking at different brands online and Whitney Farms has organic plant food that can help improve your garden compared to the regular plant food. They have a full line of 100% natural plant foods with NO additives, just ingredients straight from our Earth. I am thinking I wnat to try organic soil and use organic plant food the next time I plant a vegetable garden.
Want to save money? Be sure to use the $3 Whitney Farms® available at their website.
For those that plant your own vegetables, what type of soil and plant food to you use?