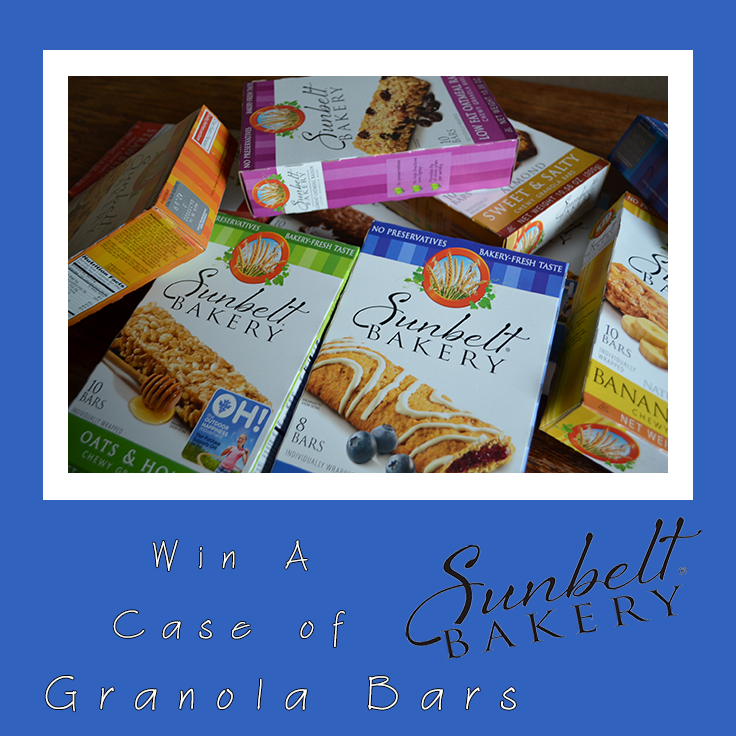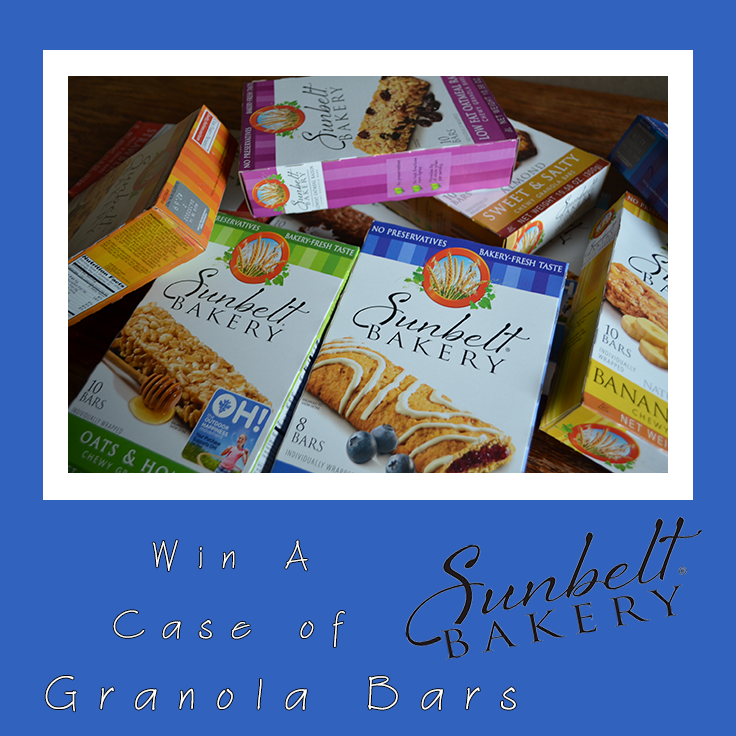 Now that school is back in session I have been making sure to keep my pantry stocked snacks for the kids. One thing that has came in handy this past month is the Sunbelt Bakery Granola Bars.
Here is why we LOVE these granola bars:
They are made with nutritious ingredients like whole grains, fruits and nuts.
They contain NO preservatives!
The Sunbelt Bakery Granola Bars are baked and delivered FRESH weekly to your grocery stores.
Great for breakfast or a snack with only 150 or LESS calories.
There are 13 different varieties of granola bars to choose from.
I have been buying the Sunbelt Bakery products for years. Why I prefer these granola bars over the others is that they are baked and delivered fresh. While most granola bars are in the cereal isle, the Sunbelt Bakery products can usually be found in the bread isle or the bakery.
Sunbelt Bakery Granola Bars Giveaway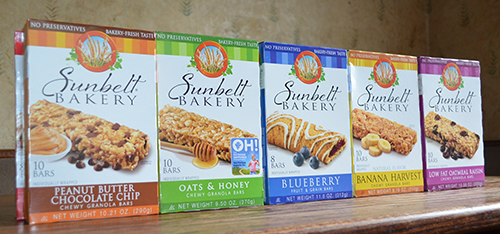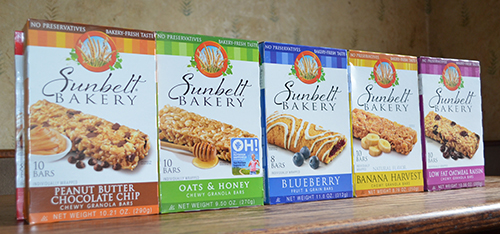 Now is your chance to WIN a CASE of Sunbelt Bakery Granola Bars. One of my lucky readers is going to receive a variety (12 boxes) of the Sunbelt Bakery granola products.  For your chance to win, use the Rafflecopter below: