When my oldest child started crawling,  I remember being worried about all the chemicals and cleaners that I had in the house. Even after she was out of the stage of putting everything in her mouth, the bottles of cleaners under my kitchen sink always scared me. It was then I started to do a little research to find that there were products that I could buy to clean my home that were toxin free. I remember throwing out all those scary cleaning products with the warnings on the back to Keep Out Of The Reach Of Children. Never do I want my child to accidentally get into something harmful in my kitchen.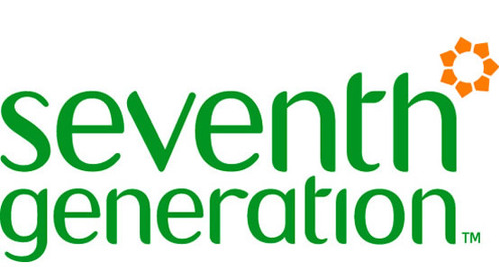 The toxin free products I originally bought years ago were products I had to order online, were a little pricey, but worth the cost. It was such a relief to be able to not have to constantly worry about the cleaning products that could be harmful to my family. I remember when I first heard about Seventh Generation products, I was excited to give them a try. I remember trying the products in my kitchen, but learned that they had more products. Not only can you clean the green way in your kitchen, Seventh Generation carries bathroom, laundry, baby and personal care items too!
Can you imagine a kitchen so clean that you could have your children and their friends eat off your countertops? Take a peek at this fun Seventh Generation video:
The toxin-free generation gets to have their cake and eat it too.
"Disclaimer: This post has been sponsored by Seventh Generation, but the opinions stated herein are 100% my own"